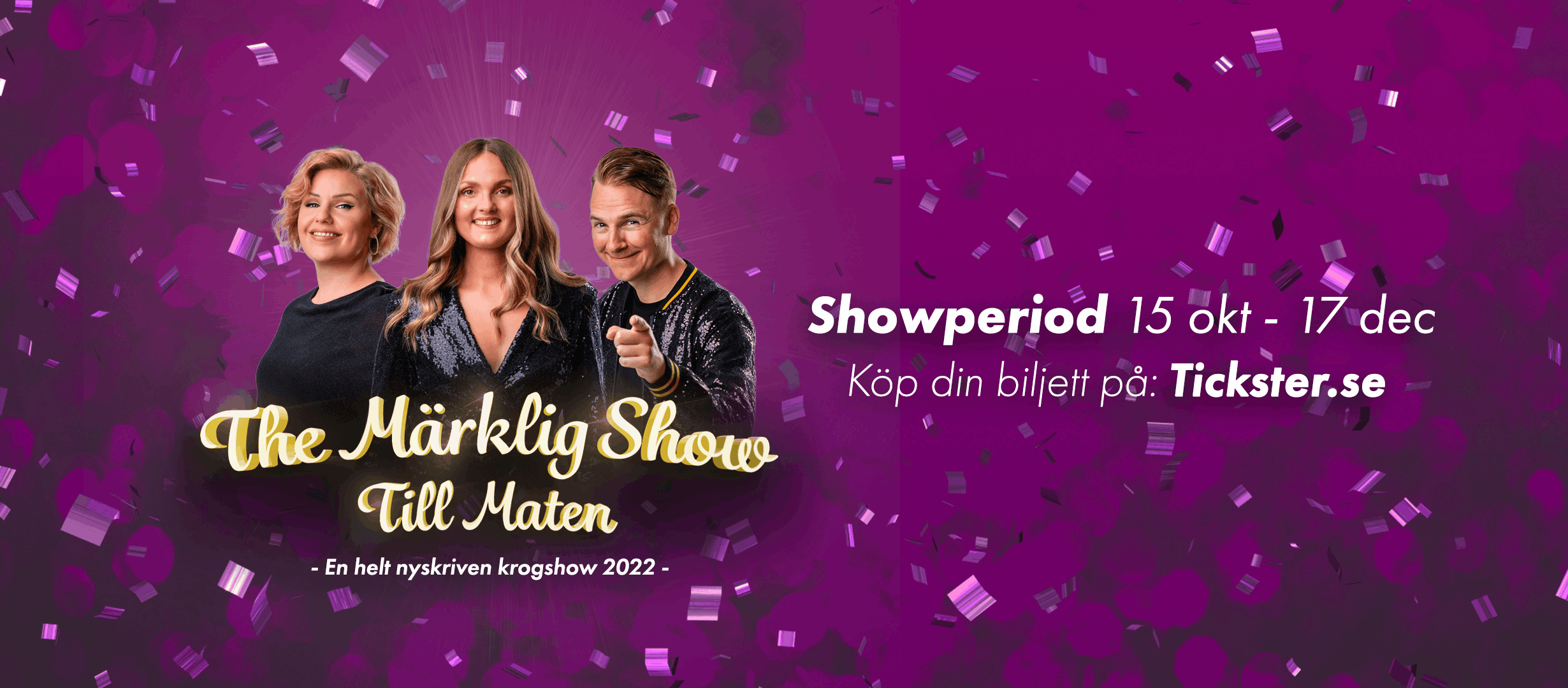 The Märklig Show Till Maten
Vi är tillbaka med en ny märklig show till maten! 
Det är äntligen dags för årets krogshow på Harrys i Falkenberg. Showen heter The Märklig Show Till Maten, och är en fartfylld uppföljare till fjolårets märkliga show.
I årets show har vi kryddat med ett märkligt välspelande fullband, vilket innebär att vi kommer kunna nå högre höjder och öset kommer bli både märkligare och mäktigare.
Showen kommer bjuda på en hel del musik, humor och märkliga inspel i musiken- och komikens tecken. 
Artisterna som kommer förgylla er kväll heter Linnea Lexfors, Sandra Boman och Sonny Enell. Backade av ett kosmiskt band bestående av Axel Andersson, Xerxes Andrén och Carl-Oscar Korenado!
Premiären av The Märklig Show Till Maten går av stapeln den 15 oktober, och showen spelas sedan hela vägen fram till jul. 
Förutom showen får du som gäst också avnjuta en märkligt god tvårätters middag av sedvanlig hög klass. Allt detta för bara 795kr 
Missa inte att boka dina biljetter till höstens festligaste show: THE MÄRKLIG SHOW TILL MATEN!
Insläpp: 18:00
Förrätt: 18:30
Showstart: 19:00
Pris:
Show+Mat (2-rätters middag) 795kr